Office Hours: 7:30-4:00
Phone: (701)-857-4695
Fax: (701) 857-8761
School Hours: 8:45am - 3:00pm

PRINCIPAL
Kendo Carlson

SECRETARY
Lori Heinze

COUNSELOR
Jackie Geiger
Student safety is a concern before and after school. Please note the no parking signs in front of the school. Keeping this area clear of vehicles improves visibility. Vehicles should never be parked in these areas. There is an entrance on 18th Avenue for drop off and pick up. This one way runs back to 6th Street. Using this entrance will keep the traffic from backing up on 6th Street. View the map of the Washington grounds at your convenience.

Please help keep the Washington students safe!!
CLC Before school: 7:00-8:45am
CLC After school: 3:00-6:00pm

CLC programs follow the calendar of the school district. On days when there is no school, the CLC programs are not in session. CLC is open on district scheduled half days where students are released at 1:15. The summer program operates as scheduled each year.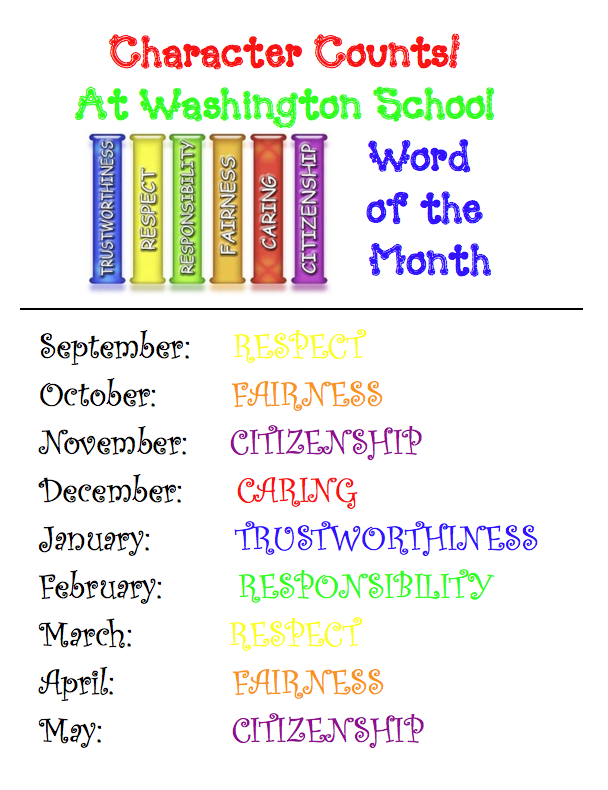 Washington School Character Pledge
Everyday at Washington School, I promise to take care of property, show respect for everyone including myself, treat others fairly, walk quietly in the building, and be responsible for my words, actions, and learning.
Is our website accessible?
We are working on making changes to our website to ensure it is accessible to persons with disabilities. We'd like to know how the website is or isn't accessible to you. If you would be willing to share your thoughts, we would appreciate it. Please contact Alicia Eslinger by e-mail at alicia.eslinger@minot.k12.nd.us.